Welcome to Fox Valley Plastic Surgery's blog! As part of the Fox Valley for over 20 years – the longest of any plastic surgeons in this area – Dr. William Doubek and Dr. David Janssen have served over 30,000 patients in Wisconsin and the surrounding states. What began as a small office at the Mercy Medical Center has now grown into a beautiful standalone facility in Oshkosh, and a new office in Appleton at the Encircle Health building.
We have added two Physician Assistants to serve our patients in consults, pre-ops, post-ops, and in-office procedures. With their help, the doctors get to do what they love the most: surgeries. We offer a wide array of plastic and reconstructive surgeries, and our extensively trained team – the most experienced in the Fox Valley – will take you through every step of the process.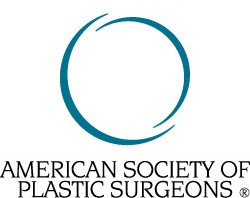 We are board certified in plastic surgery by the American Board of Plastic Surgery, an accreditation that distinguishes the surgeons who are truly concerned about their skills and who have proven their track record and ongoing education to an unbiased board. Whether you seek to reconstruct your body after a major life event, restore your glowing skin, or rediscover your self-confidence, our team will treat your procedure with excellence and artistry.
We offer good value for our top notch service and results. We don't charge more because we have a beautiful facility. There are some things that you shouldn't skimp on: good shoes, a nice mattress, and your health. While it's no secret that healthcare in this country costs money, our practice always remains competitive. Here are a couple examples:
We quoted a patient $4400 to have gynecomastia surgery – male breast reduction – done in the office. The next closest price that he found was $8000, so he signed up for surgery immediately. In his post-surgery survey, he was so delighted that he wrote "I wish I could buy the doctor a beer."
Our full service accredited Vein Center does its procedures in the office, which costs considerably less than operating in a separate surgery center (as our competitors do). We have always gotten phenomenal results on legs, but until recently, we were not happy with the feet. Vein foot procedures are not covered by insurance. We began doing cosmetic hand and foot sclerotherapy, which collapses and fades thin spider veins. Foot sclerotherapy costs $500 per foot, which is half the price of our nearest competitor in Madison. We couldn't justify a fee that high for the time, labor, and materials used.
We don't place weekly ads in newspapers to promote our specials because we offer competitive quotes every day. Of course, that's not to say that we don't have any extra discounts: for example, our MediSpa offers award points that amount to 5% off, and Dysport® punch cards that add up to free products. We are committed to offering a great value for your hard-earned money.
Our website has gone through a bit of a renaissance itself. We loved our old website, but we missed having some key functions such as being able to easily communicate with our patients and followers. Our blog is a great forum for us to let you know about:
News about the practice, including the introduction of new products and services
Useful, practical tips for keeping yourself healthy and happy
Answers to your most frequently asked questions
If there is something that you would like us to write about, drop us a line at [email protected]. The best part of working at Fox Valley Plastic Surgery is seeing patients who are thrilled with their results, and we hope we'll be seeing you soon, too. Thanks for reading!