Laser-Assisted Liposuction
Laser-Assisted Liposuction
You can now have a VIRTUAL CONSULTATION via Doxy.me with Dr. Janssen or Dr. Doubek. This encrypted telemedicine system is an easy-to-use online tool that allows you to schedule a HIPAA compliant video call with no download required. Please call the office at 920-233-1540 or email us at [email protected] for instructions on how to proceed.

Like an in-office visit, we will usually need your 1) demographics, 2) insurance information (if applicable), 3) area(s) of concern, 4) photos of the area(s) of concern, and 5) complete health history. We're here for you more than ever.
Dr. David Janssen and Dr. William Doubek are pleased to offer laser-assisted liposuction to Wisconsin patients from Green Bay, Sheboygan, Fond du Lac, Neenah and other Fox Cities communities. This procedure is used to remove localized pockets of fat on the body that simply will not go away, even with focused diet and exercise. Laser-assisted liposuction, like traditional liposuction, is not a weight control method or a fix for obesity.
Dr. David Janssen and Dr. William Doubek are experts in laser-assisted liposuction. The Wisconsin plastic surgeons are helping women and men from places such as Green Bay, Appleton, Fond du Lac, and Sheboygan perfect their personal Renaissance. To find out about your body contouring options, request your consultation in either the Oshkosh or Appleton office or contact us at (920) 233-1540. The non-refundable $100 cosmetic consultation fee can be applied towards the cost of the procedure.
Pricing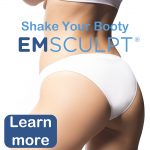 Laser assisted liposuction is an add-on to a surgical procedure. Done concurrently with surgery, laser assisted liposuction costs $1000. The price includes the surgeon's fee, the facility fee at the Theda Care Surgery Center, and anesthesia. The pricing is subject to change, and will change if the surgery is done at another facility, and if there are unique circumstances surrounding the surgery, etc.
The use of Strataderm® immediately after wound closure and for several weeks afterwards, is highly recommended for optimal healing. Stratamed is the first film-forming silicone gel-based wound dressing approved for the use on open wounds and compromised skin. Depending on the length of the incision, a tube of Strataderm® costs $32-$54.
Usually there are multiple procedure discounts for cosmetic procedures: 15% off the surgeon's fee for the 2nd cosmetic procedure, and 30% off the surgeon's fee for the 3rd procedure. The operating room fee is discounted 50% for the 2nd+ procedure, while anesthesia is based solely on time. Although there are zero interest financing options available through Care Credit and Alphaeon Credit, payment by cash gives an additional 5% discount. There may be additional discounts, which are too varied to be mentioned here.
Common Treatment Areas
Laser-assisted liposuction can be used for contouring problem areas, including the lower back, abdomen and waist, hips, buttocks, and the inner and outer thighs. It is especially useful for the neck and inner arms.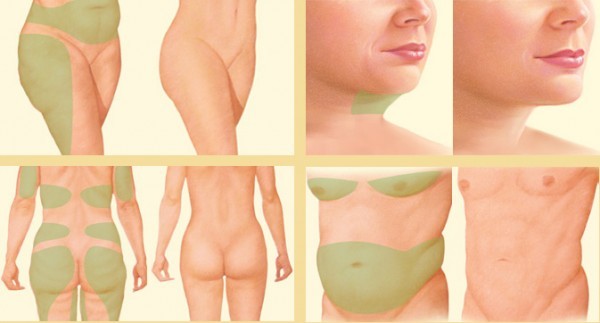 Potential Risk
The most common potential complications of laser liposuction include:
Bruising
Infection
Minimal bleeding
Numbness
Skin burns
Swelling
Procedure
Traditional liposuction typically starts with the administration of some form of anesthesia including local anesthesia, intravenous sedation, or general anesthesia accompanied with the infusion of a saline solution into the area of the body where liposuction will be performed. The solution contains medication to minimize pain and bleeding. Then, a small hollow tube attached to a vacuum is inserted through a small incision into the fat layer beneath the skin. It is moved around to break up the fat, which is then sucked out of the body.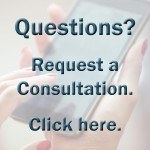 Laser assisted liposuction takes advantage of the power and technology associated with medical laser beams to liquefy the fat, which is then sucked out of the area. Laser liposuction focuses low-energy waves delivered by a thin laser fiber that is inserted through small incisions. The laser energy is focused on the part of the body where the fatty pocket should be removed. After the fat is melted, a small cannula is used to suck out the liquefied fat.
RealSelf Q&A with David Janssen, MD, FACS
Used appropriately by a plastic surgeon, the laser-assisted technique breaks up fat while leaving surrounding tissue (such as nerves, blood vessels and connective tissue) intact. As a result, treatment results in smooth contouring and low incidence of complications. During laser-assisted liposuction, Wisconsin plastic surgeons Dr. Janssen and Dr. Doubek will make tiny incisions near the area to be treated. The incisions are very small and usually located in skin folds or contour lines. The area is infused with tumescent fluid (for pain reduction and easier fat removal). They will then insert a laser-tipped probe, which is thinner than the traditional liposuction cannula, under the skin. The laser melts the fat which is then suctioned away.
Other options for slimming body contours include traditional liposuction, a mini tummy tuck, or full tummy tuck for Sheboygan, Green Bay, Fond du Lac, and Fox Cities residents. Discuss your body slimming options with the experienced surgeons of Fox Valley Plastic Surgery. Contact Fox Valley Plastic Surgery today at (920) 233-1540 to schedule a consultation.

Meet Our Surgeons
Dr. David Janssen and Dr. William Doubek combine experience, refined surgical techniques, and artistry to produce beautiful results for their plastic and reconstructive surgery patients.
Recovery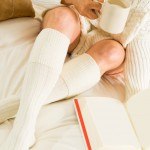 Patients will be sore and swollen for a few days following laser assisted liposuction. Patients will need to wear a compression garment to speed healing. Everyone recovers differently, but most people are able to return to work in 2-3 days. There will be bruising and swelling in the first month. During the recovery period, the skin may begin to tighten as the new layers of skin form. This firming may continue for up to six months after the procedure. Laser assisted liposuction removes fat cells. The fat cells are not recreated. If there is weight gain, it is likely that fatty deposits will not expand to the areas where the procedure was performed.
Explore whether or not laser-assisted liposuction is right for you by calling (920) 233-1540. Our board certified Wisconsin plastic surgeons are helping women from all over the upper Midwest to perfect their personal Renaissance. Request your consultation today. The non-refundable $100 cosmetic consultation fee can be applied towards the cost of the procedure.